Update Your Fairfield Home's Wiring With Knob and Tube Removal and Replacement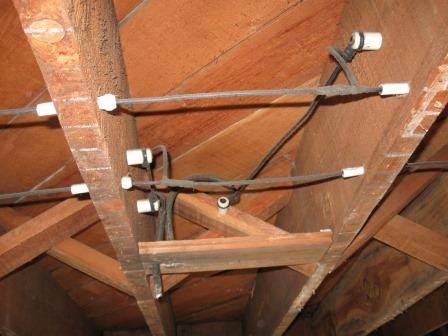 Knob and tube wiring is an older style of wiring, and although it has been considered outdated for some time, it can still be found in homes all over the country. If your home still has knob and tube wiring still in place, it's time to call in the expert Fairfield electricians here at Professional Electrical Services so we can provide you with the knob and tube wiring removal and replacement services you need to keep your home safe.
Are you looking for a professional Fairfield electrician you can count on for all of your knob and tube wiring removal and replacement needs? If so, give our team of skilled professionals a call today and let us show you the kind of quality results that have helped make us the most trusted electrical contractor the area has to offer.
Experienced At Bringing Your Wiring Up To Code & Modern Safety Standards
Here at Professional Electrical Services, we put the safety of our valued clients first, and one of the ways we're able to do so is by helping to update our clients' electrical systems when something is outdated or dangerous, especially in the case of your electrical wiring. With our knob and tube wiring removal and replacement services, our team of skilled New Haven electricians can help you bring your system up-to-date on current electrical codes, as well as help to improve the safety and efficiency of your home.
If you have any questions about our full line of knob and tube wiring removal and replacement services, or if you would like to schedule an appointment for consultation, give us a call today. Our team of experts are always standing by and would be happy to assist you.