Professional Electrical Services: Meriden's Top-Rated Electrician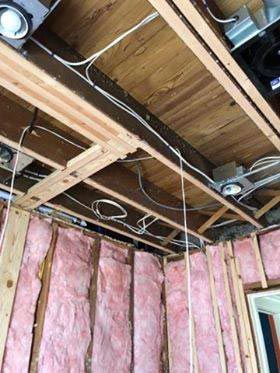 Professional Electrical Services is the premier electrician in Meriden providing exceptional electrical services for residential and commercial clients in the area. It all starts with your free estimate and concludes with you getting the most reliable, professional, and affordable service in the area. Savvy property owners understand the value of finding an expert to trust for the job they need now and for all future projects. It saves time and ensures that you get the same level of quality for every job that you have. Professional Electrical Services wants you to feel confident in our ability to take care of the job you have today and all the future electrical work you'll need for your home. Don't take chances when it comes to quality for electrical work, or you could be sacrificing your safety. Call us today to learn more about the variety of services our electricians offer to Meriden.
Let Our Meriden Electricians Provide You With Surge Protection
Professional Electrical Services is a proud local provider of surge protection for Meriden homes. When you need the type of work that only an established electrician can offer, let our team take care of you. Electrical spikes are more common than you realize and can damage your electronics and large appliances. Protect your valuable appliances with the type of surge protection only our team can install. Once installed, surge protection systems act much like a home generator in that it's always ready to spring into action when the need arises. Both of these systems often are working hard to do their job at times you never even realize.
Call The Electrical Wiring Pros In Meriden For Your Needs
Electrical wiring services aren't suitable for inferior electricians or as part of a DIY job. No amount of YouTube videos on electrical work can replace professional training and years of hands-on experience. Leave the do-it-yourself projects to painting a room, or planting your own flowers. Electrical wiring services need to be handled by an established industry expert.
The good news is that when you partner with experts like Professional Electrical Services, you'll never have to question the integrity and safety of our work. If you're hoping to increase the supply to meet the electricity demand in your household, our wiring service offers benefits such as:
Increased outlet capacity
Lighting or electrical supply for outdoor living
More output for devices for SmartHome systems
Full-scale home entertainment setups
Adding decorative lighting
Even newer homes may not meet the changes you want to make that demand higher electrical requirements. You don't have to make sacrifices for your electricity or compromise safety - just give our pros a call.